Star Anise Essential Oil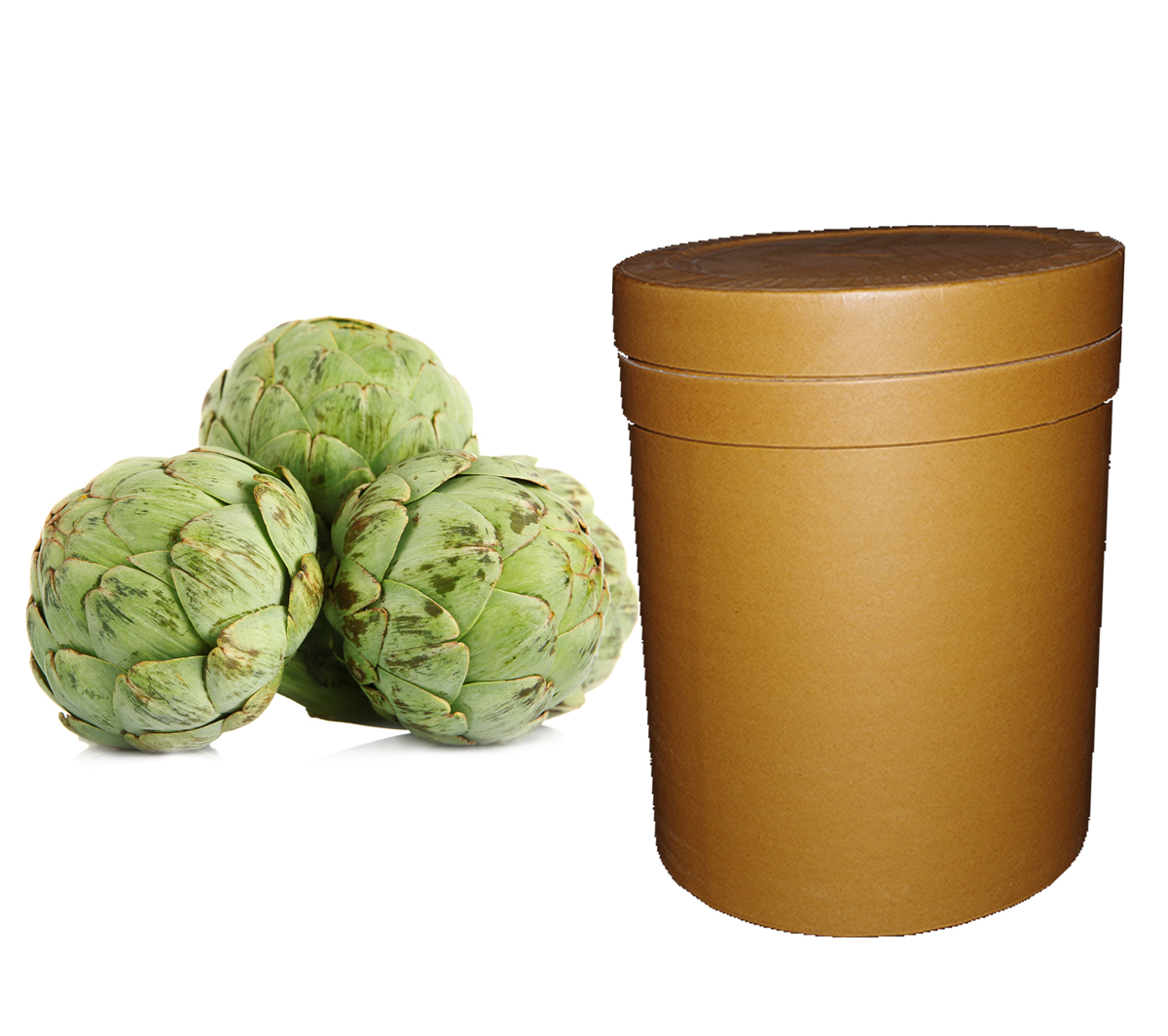 Product Name:Cynara Scolymus Powder
chlorogenic acid:≥ 2.5%, 5% (HPLC)
Origin:China
Product properties:brown yellow powder
Storage:Store in a cool, dry, dark place and away from high temperature
Packing:25kg / cardboard drum
Packaging Details 25kg / cardboard drum (double-layer plastic bag inside, outer cardboard drum).
Product description
Artichoke extract is an excellent natural product received from artichoke plants, which are nowadays being cultivated in many countries of the world;
Artichokes are considered to be among the healthiest natural foods as they are known for their high nutrient content. In particular, they can provide our body with a range of vitamins, including A, D, C, E, B1, B2, B6, B9 and K, as well as microelements like zinc, potassium, manganese, phosphorus and others. Artichokes are valued for their high content of dietary fiber;
But the most important thing is: artichokes are very rich with flavonoids and other natural antioxidants, which are vital for cancer prevention, slowing down aging processes in ourbody and protecting us against many harmful effects of the environment;
| | |
| --- | --- |
| Chlorogenic acid: | ≥ 2.5%, 5% (HPLC) |
| Cynarin: | ≥ 2.5%, 5% (UV) |
| Product properties: | brown yellow powder |
| Storage: | Store in a cool, dry, dark place and away from high temperature |
| Packing: | 25kg / cardboard drum |
| Shelf life: | 24 months |
| Product Name: | Artichoke Extract Chlorogenic Acid |
| English name: | Artichoke Leaf P.E. Cynarin |
| Latin name: | Cynara scolymus |
| Extraction source: | Artichoke thistle. Artichoke (Cynara scolymus L.), also known as artichoke and chrysanthemum, is a perennial herbaceous plant in the family Asteraceae. It is named "French Lily" because its flower buds are shaped like lilies. |
| Main Ingredients: | The edible portion of the artichoke flower ball contains a variety of nutritional components, which have a high content of protein, calcium and phosphorus, and also contain more inulin (higher content in the root). Functional compounds such as articholic acid, chlorogenic acid, and flavonoids are not only present in the flower ball, but the content of the leaf is the highest. |
1. As the raw material of drugs for Insulin ,it is mainly used in pharmaceutical field;
2. As the natural functional edible polysaccharide, it is mainly used in health product industry;
3. As the raw material of low energy health food, it is mainly used in cosmetic industry;
1. Increase coronary blood flow, stimulate blood microcirculation, lower cardiovascular diseases risk.
2. Relieve tension in muscles, decrease myocardial oxygen consumption.
3. Anti-cancer.
4. Stimulate bile secretion, reduce cholesterol, prevent arteriosclerosis, protect heart.
5. Relieve vascular purpura.
6. Resist chronic hepatitis and indigestion diseases, improve gastrointestinal function.