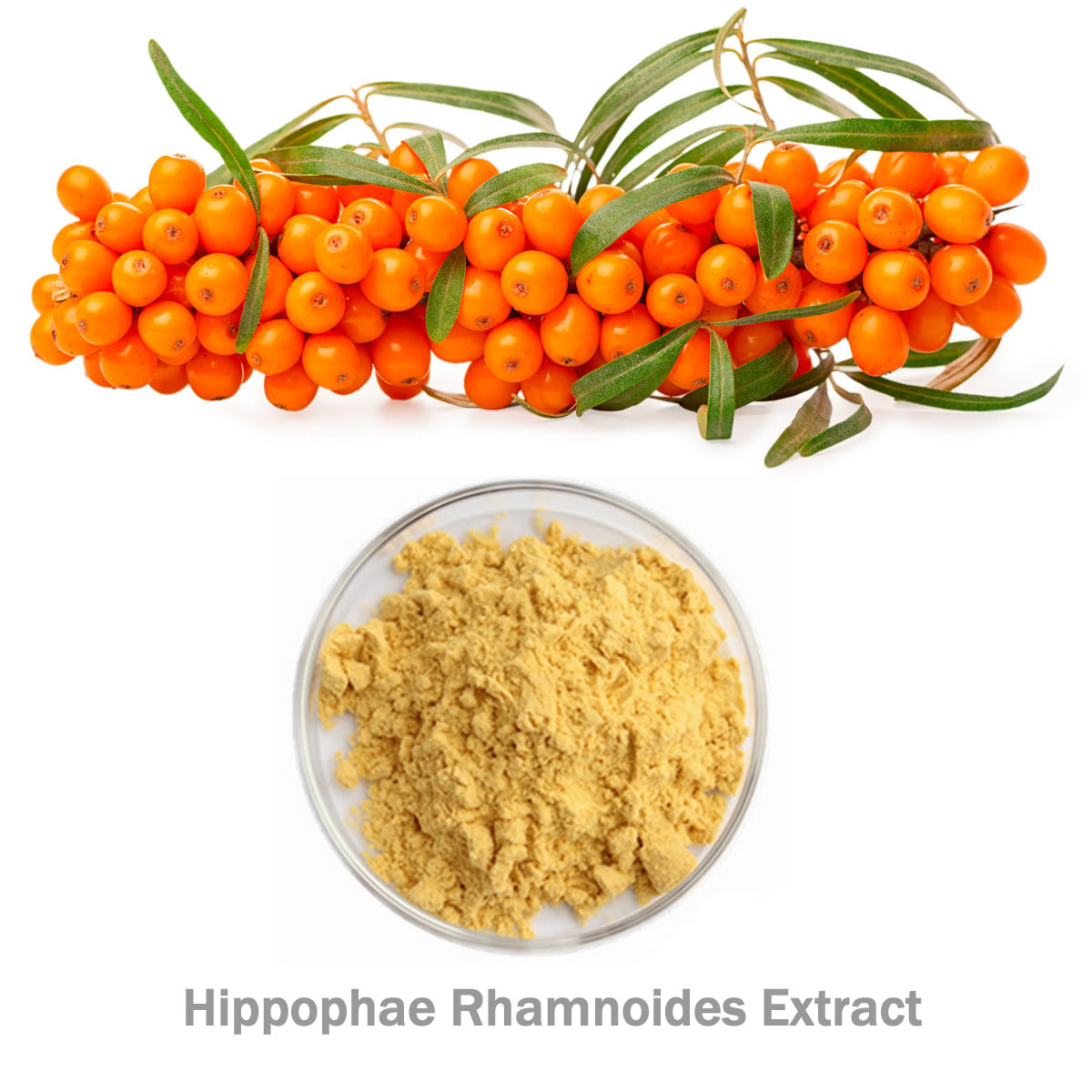 Product name:Hippophae Rhamnoides Extract
CAS NO.:90106-68-6
Hippophae rhamnoides is one kind of medicinal plants with higher medicinal value, its growth environment is bad, can grow in the salinization of land, it has the characteristics of resistance to drought, sandstorm, seabuckthorn contains vitamin C more rich, there are lots of people is not very understanding of seabuckthorn, seabuckthorn effect for you today, the medicinal value and efficacy of seabuckthorn.
Product description
Sea buckthorn Powder can be used for drinks, health care products, baby food, puffed food, baking food, ice cream and oatmeal. Especially, peptide Powder can be used in combination with sugar to produce a perfectly colored coating for fruit jellies, boost of flavor without the addition of liquid is necessary. Sea buckthorn Powder are also useful in candy fillings, desserts, breakfast cereals, yogurt flavoring and in any application where a fresh fruit flavor is desired.
| | | | |
| --- | --- | --- | --- |
| Product Name: | Hippophae Rhamnoides Extract | Latin Name: | Hippophae rhamnoides L. |
| CAS No.: | 90106-68-6 | Type: | Herbal Extract |
| Plant Source: | Hippophae Rhamnoides Fruit | Grade: | Food Grade, Pharmaceutical Grade |
| Appearance: | Fine Yellow Powder | Test Method: | HPLC |
| Type: | Hippophae Rhamnoides Extract | Specification: | 98%min |
| Certificate: | ISO | Storage: | Cool Dry Place |
| Extraction Type: | Solvent Extraction | molecule Specification: | 300-1000 Da |
| Place of Origin: | China | Application: | Health-care Products |
| Variety: | Sea buckthorn | Packaging: | 25kgs/fiber Drum or customuzed according to clients's requirements |
As pharmaceutical raw materials for arthritis, rheumatism, anti-inflammation, detumescence and so on, it is mainly used in pharmaceutical field;
As products effective ingredients for improving blood circulation and soothing the nerves, it is mainly used in health product industry;
As active ingredients of skin care products, it is mainly used in cosmetic industry.
Have the function of treatment for arthritis, rheumatism and skin disease or wound healing;
Have the function of controlling weight, its ability to increase in the metabolic rate of the body;
Have the function of clearing heat and diuretic, expectorant, sedative and analgestic;
Have the function of treating acute conjunctivitis, bronchitis, gastritis, enteritis and urinary stones;
Have the function of enhancing immunity and supporting the intestinal absorption of nutrients.