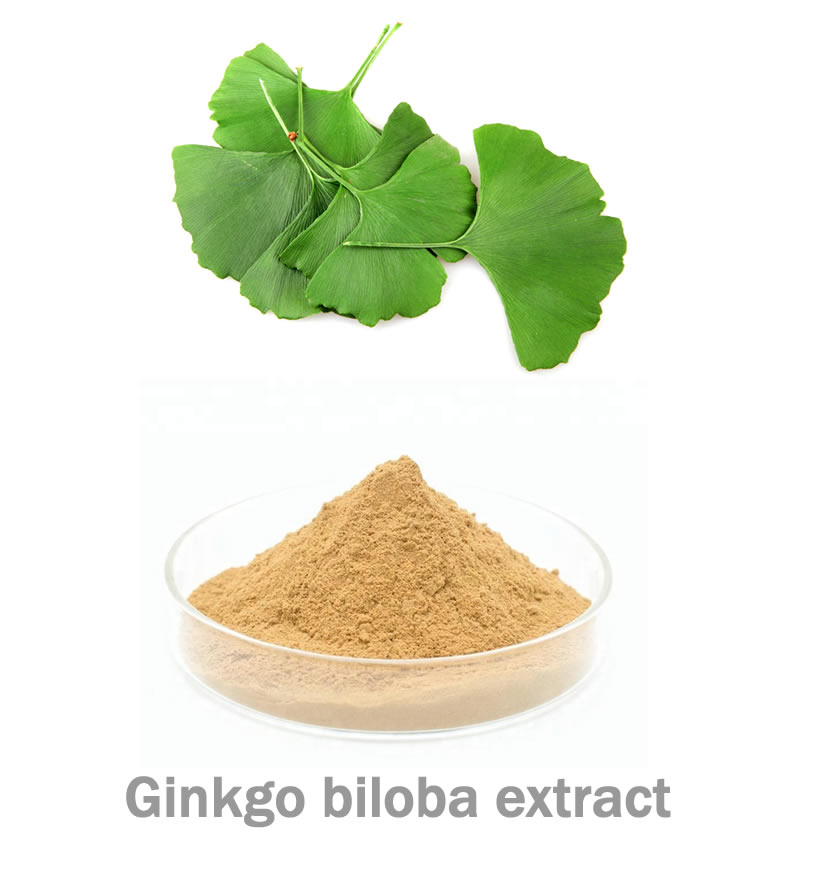 Product Name:Ginkgo biloba extract
CAS NO.:90045-36-6
Place of Origin: China
Grade:Pharmaceutical Grade and Food Grade
Brand Name: Ruistars
Active ingredients: Flavones & Lactones
Test Method: HPLC
Specification:Flavone 24%, lactone 6%(Please contact us for more specifications)
This product are among the most widely studied and prescribed herbal medications in Europe to alleviate symptoms associated with a wide range of conditions including conditions related to poor brain function.
If you are interested, you can contact us for free sample test. Please contact us by email:Anders.xiao@ruistars.com.
Product description
Ginkgo and Ginkgo biloba extract has long been cultivated in China;Some trees are believed to have been planted on the temple for more than 1,500 years.Ginkgo trees are well adapted to urban environments and tolerate soil pollution and confined Spaces.Even under urban conditions, they suffer very little disease and are rarely attacked by insects.For this reason, as well as their general beauty, ginkgo trees are excellent in cities and shade trees, and are widely planted along many streets.
1. This product is an effective antioxidant.
2. This product can be used to fight cancer and prevent cancer.
3. This product can promote brain blood circulation and cell metabolism.
4. This product has the function of lowering blood pressure and hyperlipidemia.
5. This product has the effect of tonifying kidney, nourishing kidney, whitening and anti-wrinkle.
6. This product is effective in dilating blood vessels, promoting blood circulation and enhancing immunity.
| | | | |
| --- | --- | --- | --- |
| Product Name: | Ginkgo biloba extract | Latin Name: | Ginkgo Biloba L. |
| CAS No.: | 90045-36-6 | Type: | Herbal Extract |
| Plant Source: | Ginkgo biloba Leaf | Grade: | Pharmaceutical Grade |
| Appearance: | Brown Powder | Test Method: | HPLC |
| MF: | C19H22O6 | Specification: | Flavone 24%, lactone 6%(Please contact us for more specifications) |
| MW: | 346.37438 | Certificate: | ISO9001 |
| Extraction Type: | Solvent Extraction | Place of Origin: | China |
| Sample: | Available | Active Ingredient: | Flavone Glycosides;Lactones |
| Product Keywords: | pure extract,dry extract,ginkgo biloba extract powder | Storage method: | A cool, dry place that is moth-proof |
| Used: | Medicine, health care, cosmetics | Packaging: | 25kgs/fiber Drum or customuzed according to clients's requirements |
Ginkgo Biloba Extract Application :
1.As pharmaceutical raw materials for clearing heat, anti-inflammation and so on, it is mainly used in pharmaceutical field;
2.As the raw material of product for benefiting stomach, increasing energy and boosting the immunity, widely used in health industry;
3.It can be produced into wine, canned, condensed juice and other more nourishment;
4.As active ingredients of skin care products, it is mainly used in cosmetic industry.
Ginkgo Biloba Extract Function :
1. With the function of antioxidant and antimicrobial;
2.Has the effect on improving the body diseaseresistant ability, liver and gastrointestinal system function;
3.With the function of treating chronic diarrhea and dysentery;
4. With the function of dispelling heat, eliminating irritability, diuretic, cooling blood and detoxification;
5. With the function of enhancing immunity