Lutein powder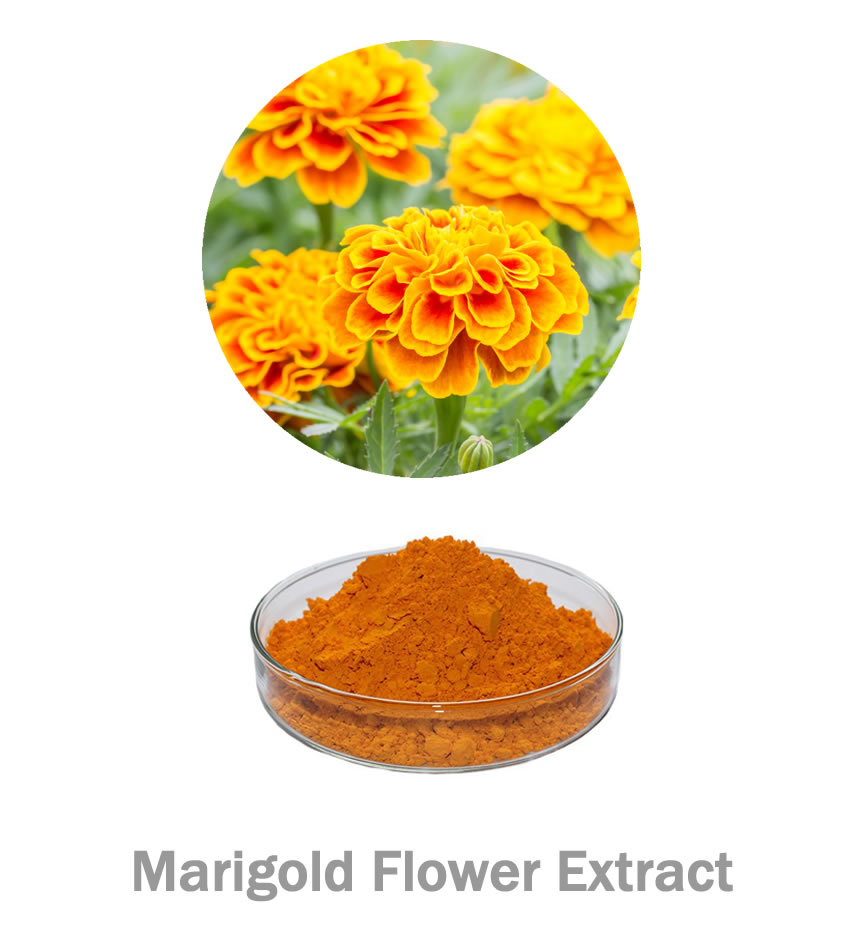 Product Name:Lutein powder / Marigold Flower Extract
CAS NO.:127-40-2
Botanical Name:Tagetes Erecta L
Place of Origin: China
Grade: Medical Grade
Brand Name: Ruistars
Test Method:HPLC
Certificate: EU Organic/ISO/Kosher/Halal
Specifications: Lutein 10%, 20%, 80%, 90% ,others according to client's requirement
Lutein is extracted from marigold flower. Lutein is kind of xanthophyll and one of naturally occurring carotenoids. Usually lutein coexists with its isomer zeaxanthin, and they can be interconverted in the body.
If you are interested, you can contact us for free sample test. Please contact us by email:Anders.xiao@ruistars.com.
Product description
Lutein powder has yellow-red color, and it is insoluble in water and propyl glycol; slightly soluble in vegetable oil and n-hexane; soluble in ethanol, acetone and carrene; easily soluble in ethyl acetate, tetrahydrofuran and chloroform. Lutein is unstable to light and hydrogen, and it has to be stored in sealed, cool, dark and dry condition.
Lutein has a lot of health benefits. It has antioxidant property, and it may scavenge free radicals, support eye health, protect skin from ultraviolet ray damage, reduce the risk of suffering diabetes, and inhibit the increase of cancer cells.
Lutein is primarily used as a colorant in food and supplements due to its yellow-red color. It appears yellow at low concentrations and orange-red at high concentrations.
| | | | |
| --- | --- | --- | --- |
| Product Name: | Lutein powder | Botanical Name: | Tagetes erecta L. |
| CAS No.: | 127-40-2 | Type: | Marigold Flower Extract |
| Plant Source: | Marigold Flower | Grade: | Food Grade, Pharmaceutical Grade |
| Appearance: | Yellow to Orange Red Powder | Test Method: | HPLC |
| Cadmium (Cd): | ≤1.0mg/kg | Specification: | Lutein 10%, 20%, 80%, 90% ,others according to client's requirement |
| Loss on drying: | ≤5.0% | Particle size: | 98% through 80 mesh |
| Extraction Type: | Solvent Extraction | Bulk density: | 0.4~0.6g/ml |
| Arsenic(As): | ≤1.0mg/kg | Heavy Metals: | ≤10.0mg/kg |
| Lead(Pb): | ≤3.0mg/kg | Mercury(Hg): | ≤0.1mg/kg |
| Application: | Food, Supplements, Feeds | Packaging: | 25kgs/fiber Drum or customuzed according to clients's requirements |
Lutein powder Application:
Lutein widely exists in vegetables, fruits, flowers and other plants, it is an important natural pigment , natural health products, and a green healthy food raw materials.
It is safe, non-toxic. With its special physiological effect, it is in line with the development direction of "natural", "nutrition" and "multi-functional" food additives. It can be directly added to food as common food additives such as vitamins and lysine
Lutein powder Function:
1.It is the retina, macula can not be a major component of material loss
2.Prevent the physiological structure and function of the eye mutation
3.It is a potent antioxidant, absorbing ultraviolet and blue. Eyes light poisoning treatment
4.It has a vasodilator function can improve retinal blood circulation and promote the supply of nutrients, can prevent the occurrence of a disease caused by the human body due to organ aging, and prevention of cell aging.