Chamomile hydrosol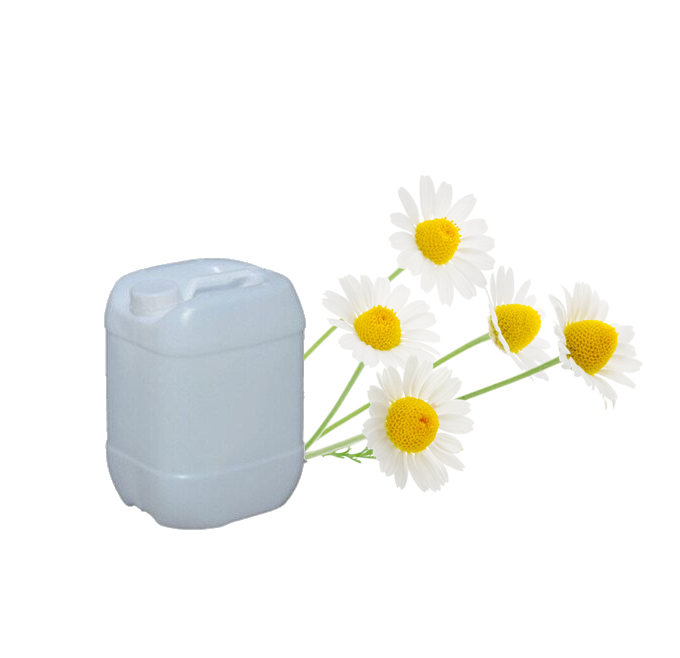 Products Name:Chamomile hydrosol
Ingredient:Chamomile
Place of Origin:China
Function:Health/Hair/Skin Care
Application:Aromatherapy Beauty Spa Aroma Diffusser
Packing:25kg/50kg/180kg Drum
Odor:Chamomile
Color:clear or light yellow clear
Material:Flowers
Scientific Name:Matricaria Recutita
Method of Extraction:Steam Distillation
CAS NO.:8002-66-2
If you are interested, you can contact us for free sample test. Please contact us by email:Anders.xiao@ruistars.com.
Product description
100% Pure Natural Chamomile Hydrosol (Floral Water),It is mildly euphoric, sedating and helps to ease stress and help with depression, anxiety and insomnia. It is great for baby care including use on baby's bed linens to provide a sense of calm.
| | |
| --- | --- |
| Product Name: | German Chamomile Hydrosol / Roman Chamomile Hydrosol |
| Botanical Name : | Anthemis nobilis L |
| CAS#              : | 8002-66-2 |
| Color & Odor: | Clear colorless Liquid,Characteristic |
| Type: | Hydrodsol |
| Methods of Extraction: | Hydro Distillation |
| Place of Origin: | Xinjiang,China |
| Solubility: | Soluble in water. |
| Storage: | Store in cool, dry place in tightly sealed containers |
| Parts Used: | Flowers |
| Safety: | Kindly refer to the MSDS |
Chamomile Hydrosol make great toners and cleansers. They are also often used for the treatment of spots, sores, cuts, grazes and new piercings. Chamomile can be used to soothe skin and reduce irritation.Calming Spray: Mist your room, body and face using hydrosols that are reported to help reduce stress and anxiety.
Beauty Benefits Of Chamomile Water
* Soothe irritated skin
* Reduce dark circles around eyes
* Brighten skin tone
* Calm allergies and itching
* Softening, refreshing
Applications Chamomile Hydrosol
* Toners
* All Skin Types but Very Dry
* Sensitive Skin Products
* Delicate Skin products
* Damaged Skin Care
* Water Replacement in Emulsions
* Elixirs
Chamomile is a powerful anti-inflammatory substance. It reduces inflammation, minimizes redness and decreases swelling. It can use for acne inflammation, eczema, psoriasis, rashes and more.The antibacterial properties of chamomile hydrosol make it an effective bacteria-fighter. It can be used to disinfect wounds, relieve itchy skin.
Spritz this product all over your room to dispel negativity, reduce tension and calm an irritated child. Make sure not to get the mist on the baby's face or body.